COVID-19 Resources
NAR COVID-19: Showing guidance during reopening
NYSAR COVID-19 Showing Guidance and FAQ
Application for 2021 SIBOR Board of Directors
Scroll down for "Broker on Call" Names
Click here to sign-up for 2020 Committees
All classes are currently canceled. We will update this page with further information once it is available.
Click here for 2020 Salesperson Pre-Qualifying Classes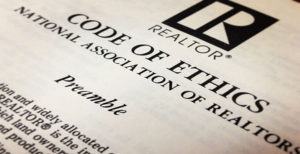 Helpful Links
National Association of REALTORS® (NAR)
NAR Calls to Action
New York State Assoc of REALTORS® (NYSAR)
NYSAR Calls to Action
NYSAR Legal Hotline – (518) 436-9727 Monday – Friday 9am-4pm
SIMLS Rules & Regulations
NYC Department of Planning
Dept of Finance Tax Maps
Zoning and Land Use Guide
Buyer/Seller Disclosure
___________________________________
DOS Licensing – Click to renew your license with the Department of State.
DOS Licensing FAQ – Answers to your most frequently asked questions regarding licensing
Broker on Call week of 7/13/20
Angelo Pappalardo
Office Phone:    718-727-6900
Cell Phone:         646-210-8265
Frank Reali
Office Phone:    718-420-2300
Cell Phone:         917-670-7073
George Wonica
Office Phone:    718-442-2880
Cell Phone:        917-335-4596
Broker on Call Week of 7/20/20.  
Sal  Calabrese               
Office Phone:     718-979-3000
Cell Phone:         718-715-8640
Georgainna Diaz
Office Phone:      718-948-3600
Cell Phone:           646-996-4131
Dan Fausak
Office Phone:      718-987-3667
Cell Phone:          917-836-7015
---